Diane Klock Fine Art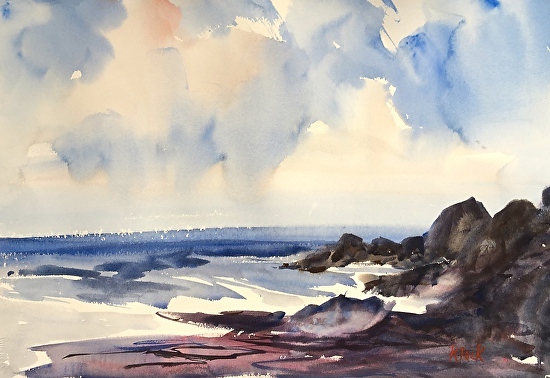 I am a self taught artist working in watercolor . I have been blessed to have many wonderful teachers during this journey and I am grateful how all their input has helped me grow as an artist, each teacher building upon the next. We are always learning aren't we ?I love to paint my impression of the beautiful world God has given us. I am excited to share this painting with you and hope it brings a smile to your face. I hope you can see the joy I had in my heart when I painted it.
This 15"x 22" watercolor is available . This was done in my studio during the recent " Snow Days " that we have had this year. I used photo references along with my imagination to complete this painting. I hope you enjoy seeing it .
I would love to hear from you . Please join me at my blog Created With Joy at dianegklock.blogspot.com